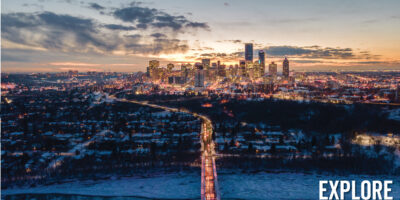 She Loves Me - The Musical
A charming love story!
November 17 – November 26, 2023
Time

Street Address

La Cite Francophone - 8627 Rue Marie-Anne Gaboury, Edmonton, Alberta
Foote in the Door Productions proudly marks their 10th anniversary season with "She Loves Me - The Musical," an enchanting blend of romance, comedy, and toe-tapping tunes. Join us at the Théâtre Servus Credit Union at La Cité Francophone for this English-language performance. Prepare to be charmed by the story of two bickering coworkers who discover love as anonymous pen pals in a 1930s European perfumery. With a local cast, exquisite costumes, and a live orchestra, this show promises to transport you to a bygone era of elegance and romance, leaving you with a smile on your face and a song in your heart!