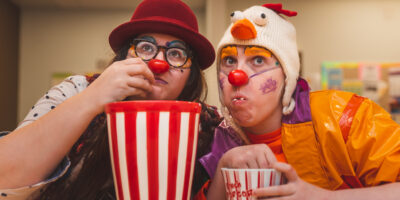 Play the Fool Theatre Festival
It's time to clown around in Old Strathcona!
September 21 – September 24, 2023
Time

Street Address

The Backstage Theatre - 10330 84 Ave NW, Alberta
Edmonton's festival of clown theatre and physical comedy has returned to the stage! Play The Fool brings together seasoned and emerging local, national, and international artists for four days of clowning around. These performances embrace risk, exploration, and play. Enjoy all styles of clowning and physical comedy – red nose, mask, dance comedy, acrobatics, and much more.
It's fun to play the fool!