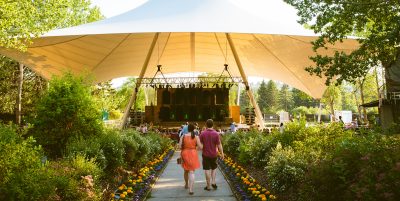 Music in the Air
The Alberta Symphony Orchestra brings beautiful music Hawrelak Park.
June 1, 2022
Time

Street Address

Heritage Amphitheatre at Hawrelak Park, Edmonton, Alberta
The Alberta Symphony Orchestra Society is thrilled to present Music in the Air at the stunning Heritage Amphitheatre in Hawrelak Park. the program will include vocal works and piano solos from classical to opera repertoire, crossover and pop music.

No formal tickets are required for this event. Audience members are encouraged to make an online or in-person donation (suggested amount is $35/person), but the ASO is committed to offering this performance to everyone. Experience the wonders of live music, al fresco in a breathtaking natural setting.