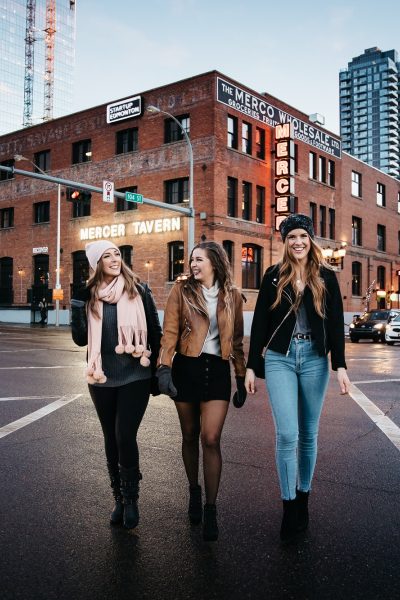 Things to Do in October
When the air becomes crisp, we don't hibernate. We embrace the season and cozy up to the various activities around town! Toss on your scarf, grab a cardigan, sip your favourite pumpkin-flavoured beverage and explore all of the fall things to do in Edmonton this October.

15 days of Popcorn for Dinner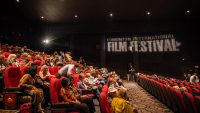 Indulge your cinematic appetite with the Edmonton International Film Festival (September 26-October 5)...and a large bag of popcorn (with extra butter of course). This year's festival is filled with independent, international and eye-opening films. Experience the best in independent film making from around the globe!

Looking for something a little more bite-sized? The Edmonton Short Film Festival (October 19-20) showcases Alberta filmmakers and features diverse projects including trailers, music videos, web series, commercials and short films.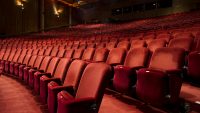 The Citadel Theatre brings an unforgettable story to the Shocter Theatre this month. The Color Purple is an uplifting triumph of the human spirit over prejudice and adversity. Plus, this Tony and Grammy-winning musical features a joyous mix of jazz, ragtime, rhythm and blues, and gospel, presented by an all-star cast of Canadian actors.
September 21 - October 13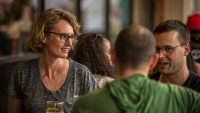 Nonfiction content comes to life at Litfest! Don't miss Canada's only non-fiction festival that brings a series of events, chic gatherings, and gourmet experiences. Every October, Litfest invites authors to the stage to challenge us with their ideas. Throughout downtown (and occasionally Old Strathcona) you'll find panels, readings, performances, and workshops. Bookworms rejoice!
October 17-27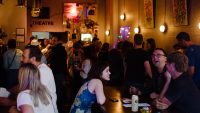 Ready to laugh? Or cry because you're laughing so hard? Edmonton Comedy Festival is back with some of the best comedians around. You can even work at honing your own funny bone at one of their workshops! The Festival returns with "4 Days of Funny" from October 16th to 19th. Here you'll find a stellar line-up from across North America at venues throughout Edmonton. This year you can catch comics like Adam Blank, Andrew Grose, July Kim, Dusty Slay and much more!
October 16-19


Marvel Universe of Super Heroes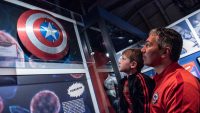 Dust off your cape and channel your inner super hero at Telus World of Science this month. Marvel: Universe of Super Heroes showcases 300 artifacts including some of Marvel's most iconic pages, costumes, and props. See a rare, hand-drawn image of Spider-Man or Captain America, digitally transform into Iron Man, take a selfie with Black Panther, and step inside the mysterious mirror dimension of Doctor Strange. You'll leave feeling like you can save the world. Just remember— with great power comes great responsibility.
October 19-February 17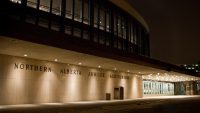 Founded in 1963, Edmonton Opera is dedicated to producing great performances that showcase the powerful emotions of opera to the community. Each season, they challenge themselves to present familiar favourites in imaginative new productions and feature repertoire that audiences rarely get to experience live. This month, they bring the harrowing and immersive tale of Rigoletto to the stage at the Northern Alberta Jubilee Auditorium.
October 19, 22 & 25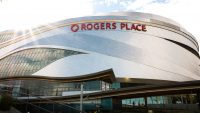 Take a Walk on the Western Side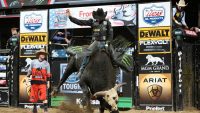 Hold on tight, the PBR Canada Edmonton Classic: Monster Energy Tour is bucking into town! At PBR the world's best bull riding athletes are up against the toughest animal athletes on the planet in an 8-second man versus beast duel. The result is unparalleled action where danger, drama and heroic accomplishments are just a part of the game. The PBR Canada Edmonton Classic brings "the toughest sport on dirt" to the Edmonton EXPO Centre.
October 26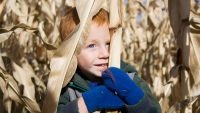 From the air, the maze looks like an artistic pattern. On the ground, the Edmonton Corn Maze tests your sense of adventure (and direction). Expect 5 kms of twists and turns and 85 decision points. A series of clue cards offer guidance along the way, with questions rated for all ages.
Until October 20


The clock strikes midnight. A fog rolls up over the hills of the river valley. The newly fallen leaves crunch under your feet. The spookiest time of year is right around the corner. Here are a few of Edmonton's scariest Halloween events that will make your inner witch/warlock jump for joy:

Edmonton ScreamFest: October 24-27, Edmonton Expo Centre
Dark: October 10-November 1, Fort Edmonton Park
Dead Centre of Town: October 10-November 1, Fort Edmonton Park
Deadmonton House: September 27-November 3, 7031 Gateway Blvd.