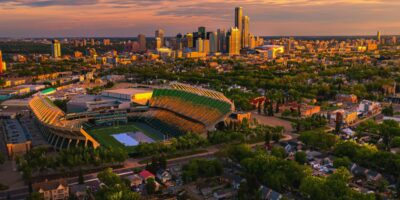 Luke Combs
The everyday guy taking country music by storm.
June 3, 2023
Time

Street Address

Commonwealth Stadium - 11000 Stadium Rd, Edmonton, Alberta
Grammy-nominated country artist Luke Combs is bringing his world tour to Edmonton! The fast rising country star is a CMA and ACM Award-winning musician who made history as the first artist to simultaneously top all five Billboard country charts for multiple weeks: Top Country Albums, Hot Country Songs, Country Airplay, Country Streaming Songs and Country Digital Song Sales. In addition to his accolades, Combs is known for his emotionally resonant lyrics and energetic live performances. If you're a country music fan, you won't want to miss this high-energy show featuring hits like Beautiful Crazy, When It Rains It Pours, and One Number Away!