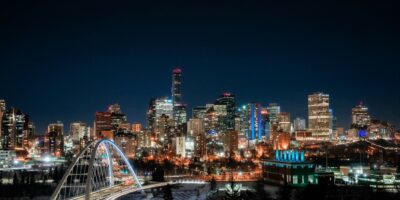 Koo Koo Kanga Roo
Dance and let your silly side show!
April 2, 2023
Time

Street Address

The Starlite Room - 10030 102 St, Edmonton, Alberta
Get ready to shake your tail feathers at the ultimate dance party of the year! Koo Koo Kanga Roo is bringing their infectious beats and non-stop positivity to The Starlite Room. For over a decade, lifelong friends Bryan and Neil have been on a mission to redefine what it means to be a "kids band," and their latest album Slow Clap is the ultimate proof of their success. With legendary Minneapolis producer Lazerbeak at the helm, Slow Clap is a bombastic blend of hip-hop, pulsing bass, and monstrous drums. Add in Bryan and Neil's rapid-paced rhymes and catchy-as-all-heck hooks, and you'll be bouncing and grooving all night long!