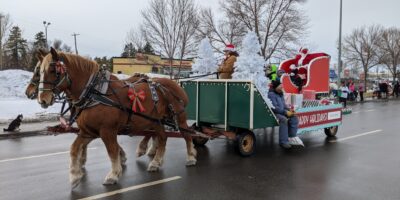 Kingsway Holiday Parade
Celebrate the season with a festive parade!
November 26, 2022
Time

Street Address

Along Kingsway Avenue, Edmonton, Alberta
The Kingsway District Association invites you to ring in the holiday season with the 3rd Annual Holiday Parade! Come out and enjoy countless creative floats and artistic displays!
Route: The parade will take place outdoors along Kingsway Avenue, starting at Airport Road/Kingsway (Superstore intersection), heading East on Kingsway towards Kingsway Mall where it will end.