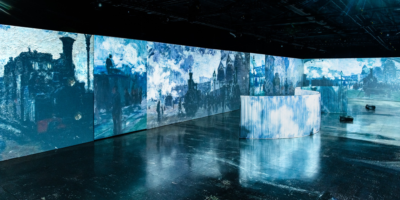 Imagine Monet
Immerse yourself in impressionist artwork.
June 8 – September 10, 2022
Time

Street Address

Edmonton EXPO Centre - 7515 118 Ave NW, Edmonton, Alberta
Awaken your senses with Imagine Monet, a unique audiovisual experience at the Edmonton EXPO Centre! Imagine Monet enhances the work of French painter Claude Monet, considered the father of Impressionism and the first immersive painter ever. The exhibition features more than 200 paintings created by Monet, including the series of the "Cathedrals" and the "Water Lilies" from his garden in Giverny, among others. Monet's impressive artwork is enhanced by a soundtrack that is matched with the atmosphere of the painting and gives a new dimension to his work.