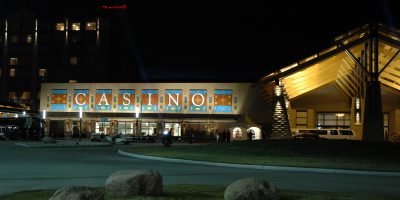 Ice Wars
Hard-hitting hockey fights, without the hockey!
May 21, 2022
Time

Street Address

River Cree Resort and Casino - 300 East Lapotac Boulevard, Edmonton, Alberta
On May 21, a different kind of hockey comes to the River Cree. Welcome to Ice Wars, a revolutionary combat sport featuring some of the roughest and toughest players in the sport of hockey battling it out for Hockey Enforcer supremacy!
During this 8 man Heavyweight King of The Rink Tournament, fighters face off for 2 one minute rounds, with a 30 second 'Ice Breaker' overtime round in case of a draw. No long drawn out fights – just rock 'em sock 'em hockey fights!