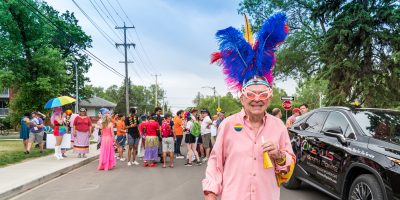 Fruit Loop Pride at Home
Show your pride with this virtual event!
Traditionally, Fruit Loop has hosted some of the most incredible in-person Pride celebrations, featuring dynamic performers right here in Edmonton. This year, they've found a new way to celebrate and highlight the city's diverse and resilient LGBTQ2S+ community, virtually! Join them on Saturday June 13 from 8:00pm-9:30pm as they live stream direct from The Starlite Room. Stay tuned for performer announcements coming soon.