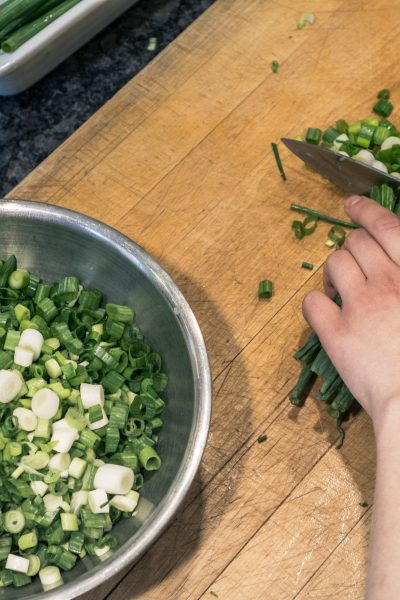 Cooking Classes in Edmonton
Did you know that making good food doesn't have to be complicated? Let Edmonton's best chefs and cooking instructors inspire you to try something new. There's a cooking class in Edmonton for chef's of all ages and expertise, check them out!
Whether you're a seasoned pro or an aspiring 'foodie,' Get Cooking offers classes in a relaxed and intimate setting. Your participation is completely up to you, since you are welcome to join in on the fun. But you can also sit back, watch, drink and eat too! From Thai to Italian, French Bistro and more, Get Cooking is sure to have a class that will suit your taste. And Kathryn's classes offer a night of fun and flavour you won't soon forget.

Indulge in the tastes and smells of Italian cuisine at Sorrentino's Public Cooking Classes. Divide into teams and take part in a friendly kitchen competition or work together to test your creative flare. You are certain to learn a kitchen secret or two from masters of the craft and your chef will make sure you leave with a belly full. Everyone's invited so there's no such thing as too many chefs in this kitchen!
Join ATCO Blue Flame Kitchen, in their modern home-style kitchen, to learn about different types of cuisine and new techniques to be successful in your home kitchen. These guided hands-on cooking classes are for any skill level. Learn everything from the ins and outs of baking fresh breads to how to make authentic, melt in your mouth pierogis. Come hungry, because you will leave with a full stomach of new favourites that you'll be able to share with friends and family.