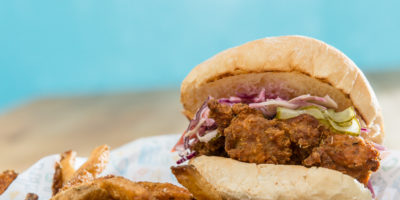 Free Wheelin' Food Truck Fest
The tastiest treats on wheels!
May 7, 2021
Time

Street Address

Kingsway Mall SW Parking Lot, Edmonton, Alberta
On Friday, May 7 from 3:00-8:00PM in Kingsway Mall SW Parking lot you will find a grand selection of 124 Grand Market food trucks, including Drift Food Truck, Calle Mexico, Coast Lunch Box, Jackie O's, and Guilt Free Eats. Don't forget about Sosyal Scoops, Sheeba Street Food, BF Korean Chicken and Sir Winston's Fish and Chips will be on the street as well!

With the restrictions on gatherings, food trucks have had to get creative to supplement what would normally be a busy event season. As summer weather is almost here, Wild Heart Collective, The Public, and Kingsway Mall are throwing a Free Wheelin' Food Truck Fest to start the season off right!

The event will have COVID protocols in place, including mandatory sanitization upon entry, encouraged mask or face shields, and social distancing measures in place.