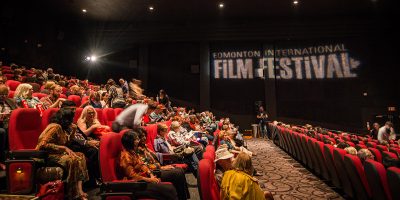 34th Edmonton International Film Festival
Presented by Super Channel.
October 1 – October 10, 2020
Time

Street Address

Landmark Cinemas - 10200 102 Ave, Edmonton, Alberta
The 34th Edmonton International Film Festival Presented by Super Channel returns from October 1-October 10, 2020! EIFF is pleased to announce that they have partnered with Super Channel™ to help bring the films to audiences at home in Edmonton and all across Canada.
EIFF will be showcasing 30 feature-length films and over 120 short films at Landmark Cinemas 9 City Centre, and for the first time they will be offering 15 features and nearly 120 short films for broadcast. Super Channel is available through your cable provider, Amazon Prime Video Channels, or Apple TV Channels.
Tickets for screenings at Landmark Cinemas 9 will be available at www.landmarkcinemas.com at a new low cost of $5 for shorts and matinee features, and only $10 for evening features. Theatres are at 25% capacity, so buy your tickets early to avoid disappointment!