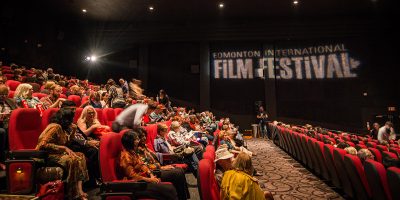 Edmonton International Film Festival
10 days of independent, international and eye-opening films!
September 21 – October 1, 2023
Time

Street Address

Landmark Cinemas - 10200 102 Ave, Edmonton, Alberta
Get ready for ten exciting days of popcorn for dinner! The Edmonton International Film Festival (EIFF) celebrates diverse cinema in theatres right here in Edmonton. You'll laugh, cry and feel inspired by high quality films from YEG and around the world. These features and shorts span all genres and are mixed with a handful of award-winners from the film festival circuit.