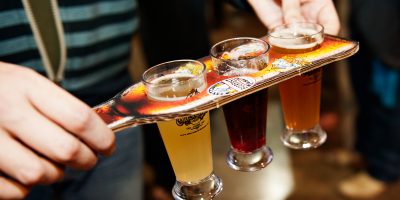 Edmonton Craft Beer Festival
This is how we brew it!
March 8 – March 9, 2024
Time

Street Address

Edmonton Expo Centre - 7515 118 Ave NW, Edmonton, Alberta
One of the fastest growing beer festivals in the world, the Edmonton Craft Beer Festival is the City of Champions' premier beer, spirit and food festival. With 500+ beers from 100+ breweries, and so many innovative destinations within the festival, your biggest challenge will be deciding where to start. Hear great stories in the Brew Master Seminars or savour the chocolate and cheese pairings in the Cooking with Beer Seminars; explore the emerging craft spirit industry in the Distillery District; sample delicious food from some of Edmonton's best restaurants; take in all the entertainment; support great charities and immerse yourself in this amazing community. With a range of ciders, meads, and other beverages to go with the beers and spirits – there really is something for everyone.