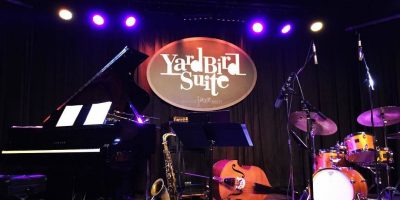 Conservatory Big Band & Jazz Combo Concert
Jazz up your evening!
April 23, 2023
Time

Street Address

Yardbird Suite - 11 Tommy Banks Way, Edmonton, Alberta
Get ready to have your socks knocked off by MacEwan University Conservatory's Jazz ensembles! They've got a sizzling hot evening of music planned at the Yardbird Suite that you won't want to miss.
The Conservatory Jazz Combo is going to kick things off and get your toes tapping with their sweet melodies, followed by the Conservatory Big Band who will be bringing the heat with new and classic big band tunes for their year-end performance. This isn't your grandma's big band music! These cats are playing brand new works by the likes of Stephanie Urquhart, Allan Gilliland, and Silas Friesen, who are leading the charge in Canadian jazz and pushing the limits of what big bands can do. But don't worry, they're not forgetting the classics either. They'll be dishing out some of the best hits from legends like Sammy Nestico, Gordon Goodwin, Bob Mintzer and Frank Mantooth.