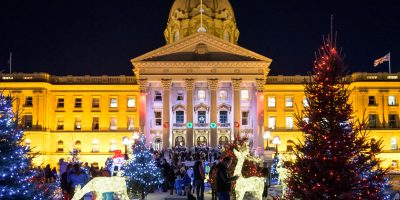 Celebrate the Season at the Alberta Legislature
Over 40 musical ensembles bring the Christmas spirit!
For more than 30 years the Legislative Assembly has celebrated the holiday season by inviting musical ensembles from all over the province to perform festive music in the beautiful Legislature rotunda. This year more than 40 groups will perform from the grand staircase, among them singers, fiddlers and a variety of other musicians!

Celebrate the Season features Noon hour performances on weekdays. Evening performances begin at 6:30 p.m. *Note: For evening performances, admittance will be closed 15 minutes before end times.