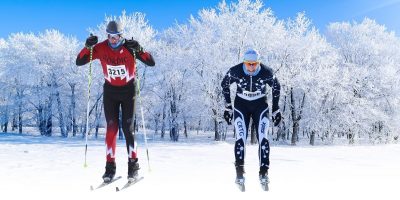 Canadian Birkebeiner Ski Festival
A classic Nordic adventure, Edmonton style!
February 9 – February 24, 2024
Time

Street Address

Cooking Lake-Blackfoot Provincial Recreation Area, Alberta
Channel your inner adventurer, strap on your skis and whip around the loppet when you take on the Canadian Birkebeiner: Canada's premier classic-style cross country ski festival! Feel the rush as you glide across the final stretch of track before falling into a blanket of white snow. The fatigue only lasts an hour or so, but the sense of accomplishment and appreciation for one of winter's oldest sports will last forever. Get outdoors, get active and embrace winter!