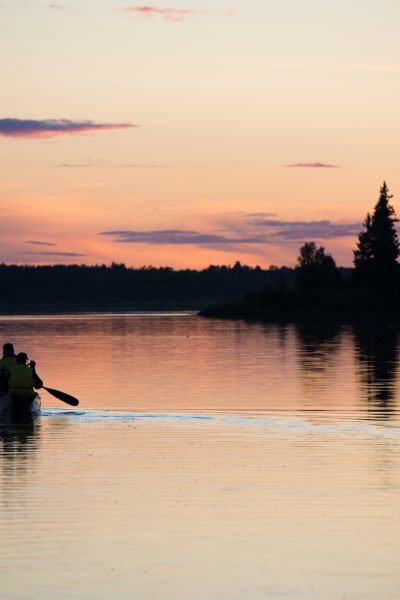 Best Places to Go Fishing in Edmonton
Edmonton's waterways are perfect spots to relax, unwind and maybe even come home with a legendary catch. Let John Schip, one of the experts behind flannelfishermen.com, fill you in on the best spots in our region to kick back, relax and reel 'em in! Whether you're an enthusiast or beginner fisherman, with John's help your walls will be lined with beautiful trophies in no time!
Western Canada is home to some of the best fishing in North America. With an incredible amount of wilderness to explore, there is really something for everyone, but sometimes it can be difficult to find the time to escape the city and head into the wild. In this article we highlight some of the more convenient spots to fish in Alberta, specifically in and around the Edmonton area, which will hopefully allow you to take a break from the hustle and bustle while still landing some beautiful trophies!
Remember you can also try ice fishing in the winter at locations like Wabamun Lake, Lac Ste. Anne, Gull Lake, and Pigeon Lake, just make sure you check ice conditions, safety regulations, and come prepared with the proper gear!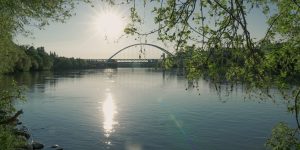 Arguably the most popular fishing spot in and around Edmonton, the North Saskatchewan River cuts through the city and offers an incredible amount of different fishing spots that play host to trout, walleye, sturgeon, and pike.
Many prefer to take a drive and head fairly far from the city to cast a line, but there are also some great local spots as well. These include, but are not limited to, the Hermitage Ponds for some nice rainbow trout, Dawson Park, near the Strathcona Science Park, and near the Dawson Bridge.
Wabamun Lake is a nice balance between escape and convenience. This lake is located about 65km west of Edmonton and it shouldn't take more than an hour to reach. The main draw of this lake is the abundant Northern Pike with plenty of trophies swimming around. These pike can grow to more than 40 inches, and while they can be caught year-round, the best chance of catching a trophy is during the ice season.
Muir Lake is located about 40km Northwest of Edmonton and is reachable in about 40 minutes by driving, depending where you're coming from. This lake is dominated by brown and rainbow trout, many of which can grow to trophy status. The best time to fish here is spring and fall, but you can certainly have a good day in the summer as well. Fish are stocked annually in May.