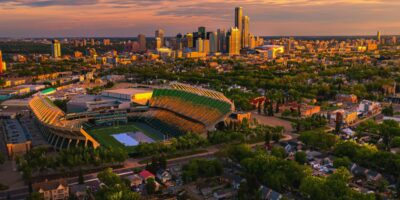 2023 Tim Hortons NHL Heritage Classic
We're ready to bring on the battle of Alberta!
October 29, 2023
Time

Street Address

Commonwealth Stadium -11000 Stadium Rd, Edmonton, Alberta
Get ready for an ice-cold showdown that's been two decades in the making! On October 29, hockey history will be rewritten as the Edmonton Oilers face off against the Calgary Flames in the seventh installment of the epic NHL Heritage Classic series. The stage for this thrilling clash is none other than the iconic Commonwealth Stadium in Edmonton, which will be transformed into a winter wonderland for this unforgettable event. Imagine the crisp, cool air of late October, the roar of passionate fans, and the magic of the great outdoors. In what promises to be an unforgettable spectacle, this Heritage Classic matchup marks the very first outdoor game in the legendary Battle of Alberta rivalry!