Planning your trip to Edmonton? Before you go, take a few minutes to familiarize yourself with the ins and outs of this vibrant city. Here you'll discover what to bring, where to go and how to maximize your time so you can explore more!
Pack Your Bags

In Edmonton, the summers are warm and comfortable, and the winters are brisk and dry. No matter the season, there's always plenty of sunlight! The winter months bring you Narnia-like landscapes and more opportunities to spot the Aurora Borealis (Northern Lights). From June to August you can expect warm, dry days with up to 17 hours of sunshine.

Summer Packing List:
Shorts & tank tops or t-shirts
Light jacket
sneakers & sandals
Sunglasses and/or a hat are a must!
Sunscreen

Winter Packing List:
Thick winter jacket
Hat, mitts and a scarf
Warm winter boots
Add layers for extra warmth


Forgot to pack an item? Don't worry! You'll find everything from big-name retailers to local boutiques in Edmonton – not to mention North America's largest shopping and entertainment centre, West Edmonton Mall.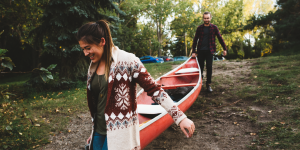 COVID-19 information for travellers

Visit Destination Canada's COVID-19 Guidance page for up-to-date information for visitors coming to Canada. You can also filter by province for information on provincial regulations affecting travel measures and tourism businesses. Please consult the Government of Canada website for the latest federal government travel requirements.
When is the best time to visit Edmonton?
While there is no bad time to visit Edmonton, the answer to this question depends entirely on the kind of vacation you're looking for! Summer in Edmonton is the height of festival season, with long sunny days perfect for patio-hopping and enjoying the Canadian wilderness. Winter brings festivals like Silver Skate (and the iconic Ice Castles), Flying Canoe and Ice on Whyte, and the opportunity to take on activities like skating, skiing, snowshoeing and fatbiking.

Happy To Help
While Edmonton no-longer has a bricks and mortar visitor centre, you can get in touch with us directly via social media. Send us a DM on Instagram, Facebook or Twitter and we'll get back to you with our best recommendations, tips and advice. You can also drop us a line at info@exploreedmonton.com.

You can also visit our friends at TIX on the Square (9930 102 ave), Edmonton City Hall (1 Sir Winston Churchill Square), or the Legislative Assembly Visitor Centre (9820 107 street NW) for information on all the great things to see and do in Edmonton.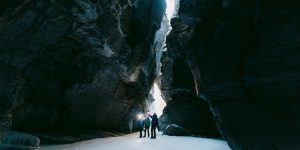 The (Rocky) Mountains are Calling
Pairing Edmonton and Jasper National Park is a great way to combine big city adventures with a trip to the Canadian Rockies, especially since Edmonton is only a 3.5 hour drive from Jasper. The summer months are the perfect time to rent an RV and spend a week or two embracing mother-nature in all her glory on a back-country camping trip. Winter in Jasper is the perfect time to engage in your favourite cold-weather activities like skiing and snowboarding. Take in the majestic view of the Rockies from Marmot Basin where you'll find champagne powder, varied runs and a laid-back atmosphere.

Capturing the moment

Looking to amp-up your Instagram feed? Check out our guide to the city's best photo spots, and make your Instagram followers jealous with gorgeous images.

Don't forget to use the hashtag #ExploreEdmonton and tag @ExploreEdmonton to give us permission to repost your killer pics!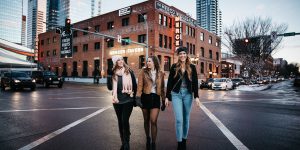 Take Your Taste Buds on a Journey
Not sure where to eat? We know that you'll have no problem finding the well-known chain restaurants, so let us help you discover the city's local and independent restaurants that are sure to satisfy your cravings. Check out our food and drink listings to find some of Edmonton's finest dining spots, plus you can use our filters to search by location, type and price!

Have More Questions?

Looking for more information about Edmonton? You just might find your answers over on our FAQ page!