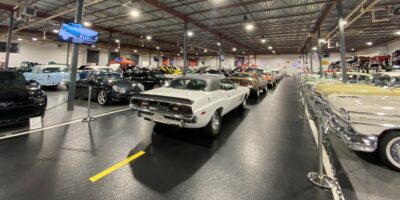 Yesterday's Auto Gallery
Over 100 classic vehicles!
Contact Information
Street Address

8707 51 Avenue, Edmonton, Alberta
Maybe it was the car that roared as you went on your first date or brought home your new baby. Perhaps a certain classic car brought a father and son together in a project that created cherished memories through frustration, laughter and proud accomplishments. At Yesterday's, their goal is to help you relive those experiences and create new ones! Yesterdays delivers the vehicles, memorabilia and special events that strike passion, revive old memories, and allow us to share those events with our family and friends. Come check it out!