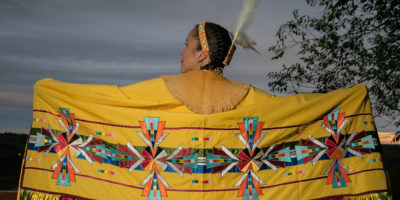 Wase Saba Experiences
Discover Indigenous culture through an authentic & immersive experience.
Contact Information
Street Address

Various locations around Edmonton, Alberta
Experience a part of Indigenous culture through Wase Saba Experiences. Sissy Thiessen is a Treaty 6 Nakota Sioux, Cree & German Indigenous cultural facilitator, Powwow dancer, crafter/beader, spoken word poet and creative writer from Edmonton, Alberta. Book an authentic experience or check out her event calendar to see Sissy in action around Edmonton. Sissy is currently offering an Indigenous Pow Wow Dance Experience, check it out on Wase Saba's website!