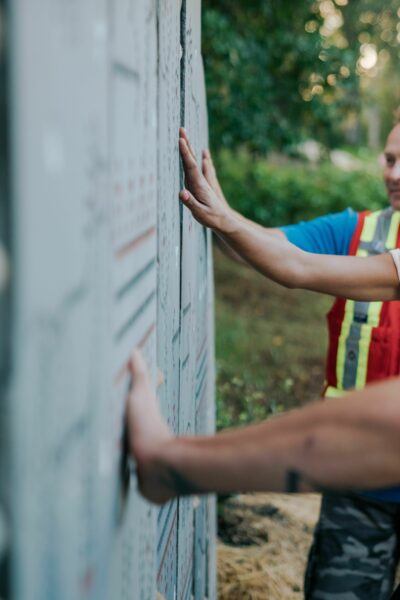 Experience Talking Rock Tours
Whether it be a full day trip, or a shorter tour of just a few hours, immerse yourself in discovering the holistic history of Edmonton's surrounding natural wonders - seen through an Indigenous cultural lens!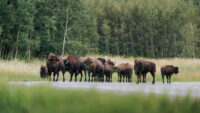 Talking Rock Tours' knowledgeable Indigenous guide and founder Keith Diakiw is also a professional geologist with a deep knowledge of archeology and anthropology, and is a proud Métis Canadian. He offers a variety of tour options sure to go well beyond any curious visitor's expectations! As a local Edmontonian, or a tourist checking out one of Canada's greatest cities, there's much to learn and understand about Indigenous culture and history.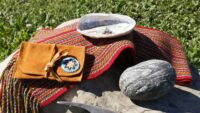 Established in 2017, Talking Rock Tours kicked off the business by offering an Elk Island National Park tour, and over the years the company has grown and developed a menu of guided visits that is varied and interesting. Tours are offered year 'round, including a snowshoe discovery tour in the winter months, plus an Edmonton river valley discovery tour where you can walk in the footsteps of the Indigenous peoples who have visited this sacred place for the last 10,000 years. A sharing circle with Indigenous music and storytelling makes this tour meaningful for all.
A new full-day excursion called "Whitecourt Discovery Tour" is presently in the works, and Diakiw hopes to be able to offer it to interested visitors very soon. It will involve visits to two significant geologic wonders near Whitecourt, Alberta: the Hard Luck Canyon and a rare meteorite impact crater. The tour is aimed at folks interested in both the Indigenous cultural side, plus the earth science side – learning as entertainment, to be sure!
For more information about Talking Rock Tours and to book your own immersive Indigenous learning experience in the Edmonton area, visit www.talkingrocktours.com!