Contact Information
Street Address

25 minutes east of Edmonton on Hwy 16, Tofield, Alberta

Phone Number

Website
Become a time traveller and step back in time over 125 years ago! History is brought to life at the Ukrainian Cultural Heritage Village, an open-air museum depicting early settlement in east central Alberta from 1892-1930.
Explore more than 35 restored historic buildings, including a new two-room school, three Eastern Byzantine Rite churches, a blacksmith shop, working grain elevator, farmsteads, a sod house and more. Get some practical gardening advice, visit with a shopkeeper organizing his wares, stop by a pioneer kitchen for tips on baking bread, get points from the blacksmith on the best way to shoe your horse, or observe how a grain elevator works.
Make your Ukrainian experience complete with mouth-watering Ukrainian food at the concession. Immerse yourself in this vital part of Alberta's history.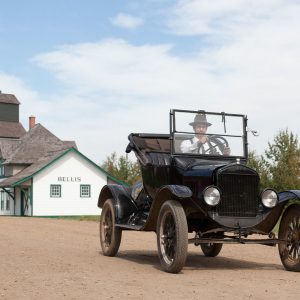 You Think You Know Edmonton - Ukrainian Cultural Heritage Village