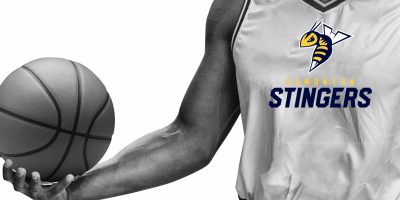 The Edmonton Stingers
A Slam Dunkin' Good Time
Everybody get up it's time to slam now! The Edmonton Stingers, the city's professional basketball club, are slam dunkin' their way to gold.
While this year is a little different, you can still cheer on the team as they compete for the top spot in the league. Starting July 25th, The Stingers will take the court in Ontario for the Summer Series Championships. All games will be available for viewing on cbcsports.ca and the CBC Gem App. Check out The Stingers' schedule here.
The Stingers play in the Canadian Elite Basketball League, a league for Canadians by Canadians. During normal seasons, they call the Edmonton Expo Centre home. Your craving for basketball doesn't have to go unsatisfied during the NBA's off-season, because Stinger Basketball traditionally runs May through August. The season includes 10 home games over the season and a fast-paced, entertaining game-day experience memorable for fans of all ages! With a focus on Canadian players and using FIBA rules, you might just be seeing Canada's future national players. Get ready for fast-paced professional basketball in an exciting atmosphere!