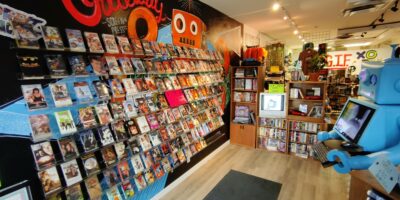 TGIF! Tees, Toys, Tapes and Games
A blast from the past!
Contact Information
Street Address

8124 Gateway Blvd, Edmonton, Alberta
TGIF is a blast from the past with products celebrating the nostalgia of the 90s and beyond! Discover vintage apparel and collectibles available online and in-store, as well as revived movie rentals and an extensive collection of VHS and VCRs! You can also find retro video games and video game consoles for purchase or rental.