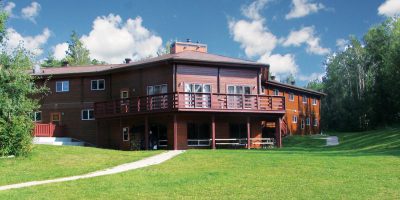 Listen to the soft crunching snow beneath your skis as you glide through stands of aspen, birch and poplar, along the groomed trails of the Strathcona Wilderness Centre.
Just a half hour drive east from Edmonton, the Centre is a sunny, glimmering Winter wonderland, blanketed in snow.
As fresh fallen flakes fills the sky, go exploring 550 acres of parkland with 12km of interpretive trails. Or just enjoy a relaxing winter hike with the whole family. Bring your own equipment, or rent cross-country skis and snowshoes on-site, fitted by knowledgeable staff. You can even rent a baby glider. Groups of 7 or more people can even book lessons at the Centre.
During the summer months enjoy a family camping trip. Day time picnic sites and a cookhouse complement overnight campsites that are perfect for that outdoorsy family. Spend the day exploring 12km of interpretive hiking trails or canoeing on the river. Once you have honed your outdoor skills, a game of disc golf will have you combining Frisbee and golf on an free 9 or 18 hole course.