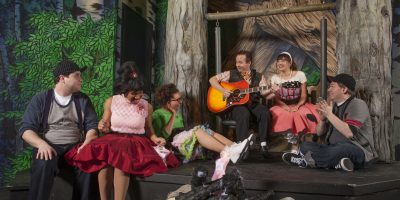 Jubilations Dinner Theatre
Singing, dancing, laughter.
Jubilations Dinner Theatre has been a staple of the Edmonton theatre scene for over 18 years. Watch the talented cast take on the best in pop culture, crafting hilarious parodies of the biggest names in movies, music, and TV for an altogether unforgettable show. Take in the excitement (and the stunning live vocals) while you enjoy a four-course meal, served by the actors themselves.