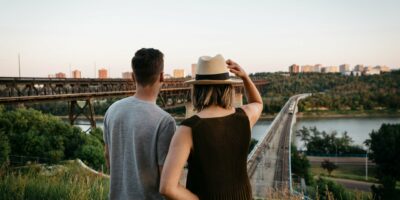 Frequently Asked Questions
What is the weather like in Edmonton?
Edmonton has a dry climate and is one of Canada's sunniest cities, with 325 days of bright sunshine each year! In June, Edmonton enjoys up to 17 hours of daylight per day and summer temperatures range between 20°C to 30°C. Edmonton can get quite chilly in the winter with typical temperatures ranging between -5°C to -15°C. Snowfall can happen as early as November and as late as March, making Edmonton a great place to enjoy winter activities like skating, snowshoeing and fatbiking. Cold? yes. Boring? Never.

Where can I find COVID-19 information for travellers?

Visit Destination Canada's COVID-19 Guidance page for up-to-date information for visitors coming to Canada. You can also filter by province for information on provincial regulations affecting travel measures and tourism businesses. Please consult the Government of Canada website for the latest federal government travel requirements.
What can you do in Edmonton for free?
From a stroll in Edmonton's epic river valley, to eye-opening tours at the Alberta Legislature, there are many things to do in Edmonton if you're travelling on a dime. Check out our Free Things to Do article for more free activity ideas.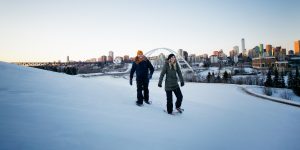 Is Edmonton a good place to live?
Edmonton is a smart, reliable city-of-choice because we have 52 weeks worth of festivals and events, top-notch cuisine, and the largest urban park in all of North America — not to mention a welcoming spirit that embraces new people and new ideas. Relatively low home prices and high median incomes make Edmonton the most affordable major housing market in Canada.

What is the population of Edmonton? How big is Edmonton?
The population of Edmonton is 972,223, and approximately 1.3 million including the greater Edmonton area (as of 2019). The city has an area of 684 km² and is quickly expanding.

How many festivals are there in Edmonton every year?
Here, every season is festival season. Shakespeare under an open sky? You got it. A winter festival with sculptures made of ice and…fire? Done and done. If you're in Edmonton, there's a festival going on. Over 50 festivals annually means there's no shortage of excitement to fill your stay.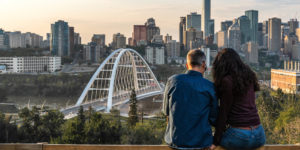 Does Edmonton have a provincial sales tax?
Edmonton does not have a provincial sales tax, making it one of the best places to shop in Canada.
How cold does it get in Edmonton?

Edmonton winters typically see temperatures between -5°C to -15°C. However, on occasion they can drop as low as -30°C to -40°C. The good news is, with Edmonton's dry climate it is easy to dress for the weather (we recommend a parka), and you can warm up quickly once you get back inside.

How much should I tip in Canada?
Tipping is customary in Canadian restaurants and gratuities are seldom included in the final bill. Most people tip approximately 15-20% on the total bill before tax, less for poor service, more for great service. Many restaurants may charge an automatic 15-18% gratuity for larger groups, so be sure to double check.

What is the Canadian Currency?
The currency in Canada is the Canadian Dollar (sometimes abbreviated CAD).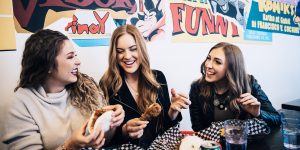 Where can I stay in Edmonton?
Edmonton has a variety of world-class accommodations where you can lay your head after a busy day of exploring the city. Check out Edmonton's Best Hotels to book your stay.
How far is the Edmonton International Airport from downtown?

The Edmonton International Airport (EIA) is in Nisku, Alberta, and is just over 30KM away from downtown Edmonton. It typically takes between 30-40 minutes to get to the airport from downtown by car, but this depends on the time of day and traffic.
Do they have Uber or Lyft in Edmonton?
Edmonton does have Uber, the multi-national ride sharing company, but does not have Lyft. You can also use a traditional taxi, or the LRT (light rail transit) and Edmonton Transit System to get around the city. Check out our Transportation Page for more information.


Is marijuana legal in Edmonton?
While marijuana has been legalized, there is a strict legal framework for controlling the use, production, distribution, sale and possession of cannabis across Canada. Visit the Government of Canada website for more information.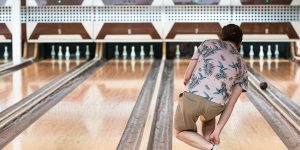 How do I get to Jasper National Park from Edmonton?
Trans-Canada Highway 16, also known as the Yellowhead, runs through the Jasper National Park and is the main east-west route to and from Jasper. Car rentals are available at the Edmonton International Airport and at various locations around the city. Jasper is about a 3.5 hour drive from Edmonton. You can also take a train with VIA Rail Canada, or travel by bus with Sundog Tours. Note that you'll need to purchase a park pass upon entering Jasper!
How does the SunDog Connector from Edmonton to Jasper work?
Sundog Tours can pick you up from various departure points around the city and bring you to Jasper (and back to Edmonton) via Highway 16. Check out SunDog Tours schedules and reservations for more information. Pre-booking your trip is highly recommended.
Where can I rent an RV/Camper in Edmonton?
Renting an RV/Camper vehicle is easy at Fraserway RV (7714 Sparrow Drive, Leduc). You can find them conveniently located near the Edmonton International Airport. Give them a call at 1-877-980-1188 for more information.