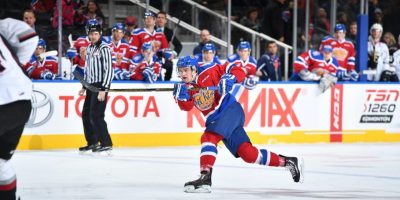 Edmonton Oil Kings
Where future NHL stars battle it out.
Contact Information
Street Address

Rogers Place - 10545 106 Ave, Edmonton, Alberta
The high-flying Edmonton Oil Kings are back for another season of fast-paced, heart-pounding hockey action. The storied WHL team plays their games in the new Rogers Place arena, with over 18,500 seats, a range of menu items from beer and wings to more upscale offerings, and a ton of places to catch the action.