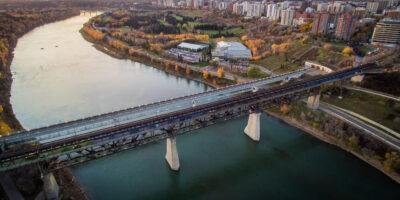 Guidance for Meeting Planners during COVID-19
To help with the risk mitigation process of cancelling or postponing a meeting or convention, we have dedicated this page for planners in response to the growing concerns in the tourism industry. This advice is based on the current guidelines from government and health authorities in relation to the COVID-19 virus.

For wider tourism industry advice visit https://exploreedmonton.com/industry/covid-19.
Advice for Meeting Planners
If your meeting or conference is not affected by the current government guidelines and you have yet to cancel or postpone, we encourage you to check regularly for updates from the health authorities and from the resources listed below:
We are pleased to present our Healthy Venues Plan, preparing us for the safe reopening of the Edmonton Convention Centre and Edmonton EXPO Centre in compliance with Government of Alberta regulations. We encourage you to learn more about the protocols and procedures that may be in place during your next visit by clicking below:
Best Practices for Site Visits
We have had some interest from some of our planners to come for a site visit to Edmonton. In response to these requests (most of which are regional at this point), we thought it would help to let you know what you can expect from us in the future, and what we would like to see from you when we reach out for a site visit. We look forward to collaborating with you, and sharing together what our great city has to offer!