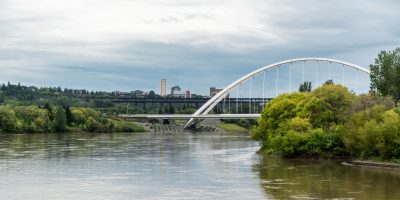 COVID-19
Updates on novel coronavirus COVID-19 and Edmonton Tourism.
This page contains information for our stakeholders and business partners. For traveller and visitor information related to COVID-19, please click here.
To find out how you can support local Edmonton businesses while staying home, check out our latest article. Let us know what your business has in the works by emailing us.

Daily updates & current state of affairs
Latest updates - April 1:


Previous updates:
Ottawa is waiving rent payments from March to December for 21 airport authorities, including Edmonton Regional Airports Authority.
Parks Canada will work with tourism operators in national parks, historic sites, and marine conservation areas to defer payments on commercial leases and licences of occupation without interest until September 1, 2020.
The federal government provided new details on changes to the previously announced increase to the wage subsidy. Any Canadian businesses whose revenue has decreased by 30% or more due to CODIV-19 will be eligible for the 75% wage subsidy, regardless of the number of employees they have. The subsidy will be on the first $58,700 earned, up to $847 a week. They will be backdated to March 15, 2020. Businesses are encouraged to top up their employees' wages with the remaining 25% of their salaries.
Temporary accommodation providers in Alberta with tourism levy remittances coming due between March 27 and August 31, 2020 may defer making these payments until August 31.
The Indigenous Tourism Association of Canada launched a stimulus fund to assist in providing relief for Canadian Indigenous tourism businesses that are affected by the impact of COVID-19. ITAC also rewrote their business plan for their upcoming fiscal year 2020-21.
Airlines are flying at reduced capacity within Canada, and any traveller who shows COVID-19 symptoms is banned from boarding domestic flights or trains.
The government launched an emergency business account for small businesses, providing loans of up to $40,000 that will be interest-free for the first year. If certain conditions are met, up to $10,000 of the loans could be non-repayable. Additionally, businesses have until June to pay GST and HST as well as taxes on imports.
Gatherings of more than 15 people are prohibited in Alberta and non-essential businesses closed. Dining at restaurants is prohibited, but takeout and delivery is allowed. All provincial parks are closed to vehicle traffic.

Travel to Canada is restricted until further notice for all foreign nationals coming from any country other than the U.S. Restrictions apply to those travelling from the U.S. and prohibit all foreign nationals (with some exceptions) from entering Canada for non-essential travel. Anyone who has symptoms of COVID-19 will not be able to enter Canada.
The Government of Alberta introduced new enforcement measures, allowing police and community peace officers to issue tickets to those who violate orders. Courts have increased powers to administer fines.
All travellers returning to Canada, with certain exceptions, will have to enter a mandatory 14-day quarantine.
On March 25, the Senate passed the federal government's COVID-19 emergency aid package. The previously announced Emergency Care Benefit and Emergency Support Benefit are merging into the Canada Emergency Response Benefit (CERB) that will provide up to $2,000 a month for the next four months for people who are off work and without an income as a result of COVID-19.
The Government of Alberta announced that eligible working Albertans can receive a one-time emergency isolation support payment of $1,146 if they are required to self-isolate or are the sole caregiver of someone in self-isolation and they have no other source of pay or compensation. This is a temporary program to bridge the gap until the Federal Emergency Care Benefit is available in April.
On March 23, the Government of Alberta put additional funding measures in place, including the education property tax deferral and WCB premium payment deferral.
The Government of Alberta declared a provincial state of emergency on March 17. The City of Edmonton declared a state of local emergency on March 20. The 747 transit route is no longer taking travellers to or from Edmonton International Airport.
Parks Canada announced the closure of all National Parks. Highways through the national parks will remain open.
Resources & funding support for businesses
The Government of Canada and the Government of Alberta are taking action to support tourism and other businesses and workers affected by the COVID-19 pandemic. Read about the latest measures here:


For information on COVID-19 and health safety:

Additional COVID-19 resources for tourism stakeholders are provided by:

We encourage our stakeholders to contact Nadim Chin, Destination Development Manager, to talk about what additional resources are available to them through this evolving situation.

Click on the links below to see past webinars:

Edmonton Tourism, a division of Edmonton Economic Development Corporation (EEDC), is closely monitoring the impact of COVID-19 (novel coronavirus). We are developing policies based on the guidelines and directives of public health officials, along with City of Edmonton and the governments of Alberta and Canada. EEDC is also gathering input from Travel Alberta, Destination Canada, the Edmonton Destination Marketing Hotels, and key industry stakeholders.

Edmonton Tourism is still open for business and its units are accessible through phone and email as the team is working from home. For our staff directory, please click here and scroll to the bottom of the page. Our digital and social marketing campaigns will be on hold as long as the travel restrictions remain. Activity will pick up again when travel is encouraged. All business travel has been cancelled until further notice. Effective March 16, the Edmonton Convention Centre and the Edmonton EXPO Centre are closed to the public.
The Edmonton EXPO Centre has been activated as a temporary overflow for the city's vulnerable populations whose access to services have been impacted by COVID-19. All staff working in these active spaces are assigned and managed by Alberta Health Services, the City of Edmonton and their social agency partners.