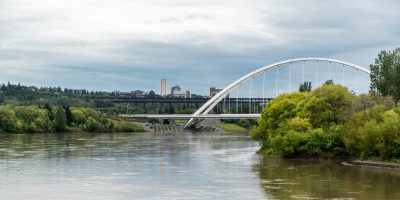 COVID-19
Updates on novel coronavirus COVID-19 and Edmonton Tourism.
This page contains information for our stakeholders and business partners. For traveller and visitor information related to COVID-19, please click here.
To find out how you can support local Edmonton businesses while staying home, check out our latest articles. Let us know what your business has in the works by emailing us.

Daily updates & current state of affairs
Latest updates - July 10:

Finance Minister Bill Morneau released an Economic and Fiscal Snapshot outlining the details of Canada's current economic conditions, highlighting the federal deficit increase to $343 billion as a result of COVID-19 spending.

Previous updates:
Tourism HR Canada launched the Tourism Workforce Recovery Toolkit.
Canada has extended the ban on most foreign travellers to at least July 31.
The outdoor gathering limit in Alberta has been increased from 100 to 200 people. All public health measures, including physical distancing, remain in place.
Alberta Premier Jason Kenney unveiled Alberta's Recovery Plan, a $10B plan to rebuild the economy that would create 50,000 jobs across the province.
The Government of Alberta launched the Small and Medium Enterprise Relaunch Grant to help businesses recover. Eligible job creators can apply for up to $5,000 through this program.
The federal government has extended the time period for temporary layoffs by up to six months, giving employers more time to recall employees who were laid off due to COVID-19.
Destination Canada's weekly Resident Sentiment report is available on their website.
The Indigenous Tourism Association of Canada (ITAC) launched their new Destination Indigenous marketing campaign in an effort to educate travellers about the Indigenous experiences that will welcome Canadians this summer.
The Tourism Industry Association of Canada has released a report on the State of tourism in Canada during COVID-19.
The federal government is extending the Canada Emergency Response Benefit (CERB) payments by 8 weeks.
The Canada-US border will remain closed to all non-essential travel for another month until July 21.

The federal government is mandating temperature checks for air passengers.
Stage 2 of the Alberta Relaunch Strategy goes into effect on June 12.
The City of Edmonton announced more details on the Economic Recovery Grant Program. Phase one of the grant will begin June 10.
The Indigenous Tourism Association of Canada (ITAC) launched a three-phase strategic recovery plan to recover and rebuild the Indigenous tourism industry in Canada to levels experienced in 2019 by 2024.
To mark Tourism Week 2020, Minister of Economic Development and Official Languages and Minister responsible for Western Economic Diversification Canada (WD), announced on Sunday $3.45 million to bolster recovery efforts for Western Canada's tourism industry. Read more.
You can now apply for Travel Alberta's Cooperative Investment Program funding. This program will help tourism operators across Alberta restart consumer marketing activities and help in the development of products and experiences.
The City of Edmonton launched an Economic Recovery Program to help local businesses.
Applications for the Emergency Commercial Rent Program are open.
Travellers arriving at the Calgary and Edmonton international airports from outside Canada will be required to pass through a provincial checkpoint where they will need to complete an Alberta isolation plan.
The City of Edmonton is relaxing rules around temporary patios, sidewalk cafes and outdoor retail expansions so you can create more space for your customers in alignment with Alberta Health Services (AHS) guidelines.
The federal government launched the Regional Relief and Recovery Fund to support affected businesses and communities. Find out if you are eligible.
The Canada Emergency Wage Subsidy will be extended by another 3 months to the end of August.
May 14 - Alberta has begun lifting some restrictions and reopening the economy.
Some national parks will partially reopen on June 1st.
The Sport Tourism Industry launched a Recovery Task Force to develop an action plan for the safe and effective reopening of the $6.8 billion sport tourism industry.
The government of Alberta launched the Alberta Biz Connect webpage, which provides business owners with information on health, safety and sector-specific guidelines for those able to open in stage one of the relaunch.
The federal government is launching a panel of experts, led by Minister Navdeep Bains, to look into the scope of the impact on various industries to better inform the way the government responds.
On April 30, the Government of Alberta announced a phased economic relaunch plan.
Travel Alberta launched an Alberta at Home program through their ATIS system. Alberta at Home is a way for tourism businesses to promote virtual offers and events that people can experience from home or purchase online to experience later. Read more.
Statistics Canada released results of the Canadian Survey on Business Conditions, showing that the tourism sector was one of the hardest hit.
As of April 27, you can now apply for the Canada Emergency Wage Subsidy Program. The program offers a 75% salary top-up to keep staff on payroll or to re-hire workers previously laid off – up to $847 a week per employee. Businesses are encouraged to top up the remaining 25%.
Destination Canada has released preliminary data on the impact of COVID-19 on the Canadian tourism sector.
All provinces and territories are implementing the new Canada Emergency Rent Assistance Program for businesses, which will lower rent for April, May and June by up to 75% for eligible small businesses. More details to be announced here.
The federal government is launching the Canada Emergency Student Benefit to aid students whose education and employment prospects are altered. Eligible post-secondary students will receive $1,250 a month from May to August, and if they are taking care of someone else or have a disability, that amount increases to $1,750 monthly. College and university students currently in school, planning to start in September, or who graduated in December 2019 are eligible, ass well as working students earning less than $1,000 per month. More details to be announced here.
Prime Minister Justin Trudeau announced that a new calculator is being launched on the Canada Revenue Agency website to help businesses determine how much they will be able to claim through the Canada Emergency Wage Subsidy Program. Employers can begin applying for the wage subsidy on Monday, April 27.
In partnership with the Indigenous Tourism Association of Canada (ITAC), the Conference Board of Canada is conducting a research survey to assess the economic impacts of COVID-19 on Indigenous tourism businesses in Canada.
The federal government is committing $306.8 million dollars in stimulus funding to support small and medium-sized Indigenous businesses across the country. Of these, more than 30% are Indigenous tourism businesses.
The federal government announced an additional $1.7 billion in financial measures to protect Canadian jobs and provide more support to businesses through the Regional Development Agencies, the Community Futures Network and more.
New eligibility criteria were made to the Canada Emergency Business Account: companies who paid between $20,000 and $1,500,000 in total payroll in 2019 will be eligible to receive a loan.
On April 11, the COVID-19 Emergency Response Act, No. 2 received Royal Assent in the House of Commons, bringing the $73-billion wage subsidy program into law.
Changes to the Canada Summer Jobs program were announced to help businesses and young Canadians affected by COVID-19.
Prime Minister Justin Trudeau announced more flexible eligibility measures for the Canada Emergency Wage Subsidy Program. To qualify, businesses will now have to show a decline of 15% in revenues due to the impact of COVID-19 for the month of March rather than the previously announced 30%. Businesses will also be able to use the months of January and February 2020 to compare their revenue decline instead of same month last year. For all businesses, the subsidy will be retroactive to March 15, 2020.
The Alberta Emergency Management Agency has launched the Bits and Pieces Programs. If you, your company, or your organization has a product or service to offer, please submit your intent. If there is a requirement for your product or service, you will be contacted by a representative of the Government of Alberta.
Applications for the Canada Emergency Response Benefit (CERB) are open.
Ottawa is waiving rent payments from March to December for 21 airport authorities, including Edmonton Regional Airports Authority.

Parks Canada will work with tourism operators in national parks, historic sites, and marine conservation areas to defer payments on commercial leases and licences of occupation without interest until September 1, 2020.
Temporary accommodation providers in Alberta with tourism levy remittances coming due between March 27 and August 31, 2020 may defer making these payments until August 31.
The Indigenous Tourism Association of Canada launched a stimulus fund to assist in providing relief for Canadian Indigenous tourism businesses that are affected by the impact of COVID-19. ITAC also rewrote their business plan for their upcoming fiscal year 2020-21.
Airlines are flying at reduced capacity within Canada, and any traveller who shows COVID-19 symptoms is banned from boarding domestic flights or trains.
The government launched an emergency business account for small businesses, providing loans of up to $40,000 that will be interest-free for the first year. If certain conditions are met, up to $10,000 of the loans could be non-repayable. Additionally, businesses have until June to pay GST and HST as well as taxes on imports.
Gatherings of more than 15 people are prohibited in Alberta and non-essential businesses closed. Dining at restaurants is prohibited, but takeout and delivery is allowed. All provincial parks are closed to vehicle traffic.

Travel to Canada is restricted until further notice for all foreign nationals coming from any country other than the U.S. Restrictions apply to those travelling from the U.S. and prohibit all foreign nationals (with some exceptions) from entering Canada for non-essential travel. Anyone who has symptoms of COVID-19 will not be able to enter Canada.
The Government of Alberta introduced new enforcement measures, allowing police and community peace officers to issue tickets to those who violate orders. Courts have increased powers to administer fines.
All travellers returning to Canada, with certain exceptions, will have to enter a mandatory 14-day quarantine.
On March 25, the Senate passed the federal government's COVID-19 emergency aid package. The previously announced Emergency Care Benefit and Emergency Support Benefit are merging into the Canada Emergency Response Benefit (CERB) that will provide up to $2,000 a month for the next four months for people who are off work and without an income as a result of COVID-19.
On March 23, the Government of Alberta put additional funding measures in place, including the education property tax deferral and WCB premium payment deferral.
The Government of Alberta declared a provincial state of emergency on March 17. The City of Edmonton declared a state of local emergency on March 20. The 747 transit route is no longer taking travellers to or from Edmonton International Airport.
Resources & funding support for businesses
The Government of Canada and the Government of Alberta are taking action to support tourism and other businesses and workers affected by the COVID-19 pandemic. Read about the latest measures here:


For information on COVID-19 and health safety:

Additional COVID-19 resources for tourism stakeholders are provided by:

We encourage our stakeholders to contact Nadim Chin, Destination Development Manager, to talk about what additional resources are available to them through this evolving situation.

Indigenous Tourism Alberta webinar series
In an effort to help their member businesses with all facets of running a tourism business, Indigenous Tourism Alberta is offering a series of webinars over the course of this year that will cover a wide variety of topics. Click here for details.
Click on the links below to see past webinars:

April 14, 2020: Public statement: EEDC Organizational Response to COVID-19.
Edmonton Tourism, a division of Edmonton Economic Development Corporation (EEDC), is closely monitoring the impact of COVID-19. We are developing policies based on the guidelines and directives of public health officials, along with City of Edmonton and the governments of Alberta and Canada. EEDC is also gathering input from Travel Alberta, Destination Canada, the Edmonton Destination Marketing Hotels, and key industry stakeholders.
Edmonton Tourism is still open for business. All business travel has been cancelled until further notice.
Effective March 16, the Edmonton Convention Centre and the Edmonton EXPO Centre are closed to the public. The Edmonton EXPO Centre has been activated as a temporary overflow for the city's vulnerable populations whose access to services have been impacted by COVID-19. All staff working in these active spaces are assigned and managed by Alberta Health Services, the City of Edmonton and their social agency partners.