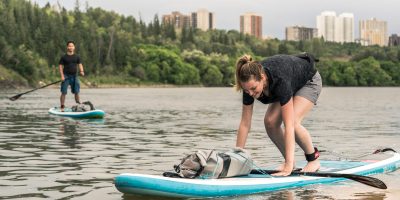 Destination Development & Strategy
Developing authentic Edmonton experiences
Our team helps showcase the amazing tourism experiences Edmonton has to offer to visitors. We work closely with local businesses, ground operators, attractions, experience providers and festivals to help them develop products and experiences that are authentic to Edmonton. Whether you have a new idea, are interested in expanding your current business into the tourism industry or are already an established tourism business, we're here to help.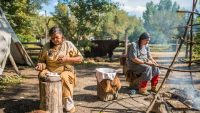 Indigenous tourism development
We offer specialized support to Indigenous communities and entrepreneurs wishing to step into the world of Indigenous tourism. We also work with non-Indigenous businesses to be an ally in growing Indigenous Tourism in Edmonton. Check out our Indigenous Tourism resources for more information.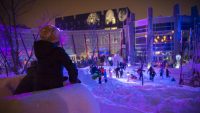 Business consultations
Do you have a great idea but don't know what to do next? Our team is here to help you navigate the journey of starting and expanding your tourism business. We will provide business advice and help prepare you to sell your product or experience to a global audience.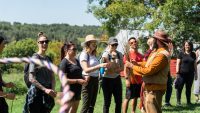 Experience development
We'll help you turn your product into an authentic Edmonton experience that visitors from around the world come to explore.

Pilots: we'll iron out the details of your new experience or product and provide feedback to set you up for international success. If available, we can also take high quality photos and video that you can use in your marketing materials.


Marketplace Development Program: this program helps export-ready operators be set up for success internationally at Travel Trade marketplaces. Find out more!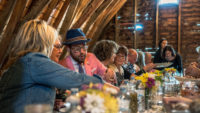 Training
Tourism is a multifaceted and ever-evolving industry. To help develop your business skills further, we offer various training opportunities throughout the year. Make sure to check out our industry events for upcoming workshops.

While we are always looking for new experiences in Edmonton, we focus on developing River Valley, Winter, Culinary, Indigenous and Dark Sky/Aurora experiences.
Trailblazers in Leaving no Trail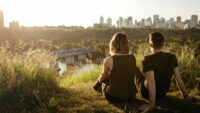 When it comes to Canadian cities, Edmonton leads the way. Not only is Edmonton Canada's festival city, hockey city, and river valley adventure city – it's also a leader in destination sustainability! With LEED certified buildings like the Edmonton Valley Zoo, sustainable venues like the Edmonton Convention Centre, and socially responsible businesses like The Hallway Café – it's no wonder that Edmonton has made a name for itself on the sustainability map. Click the button below to learn more.