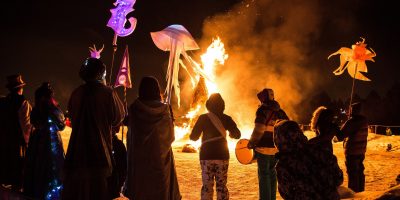 Silver Skate Festival
Celebrate culture, recreation and sport!
February 10 – February 20, 2023
Time

Street Address

Hawrelak Park - 9330 Groat Rd, Edmonton, Alberta
Celebrating over 30 years, Silver Skate is an extravaganza of arts, culture, recreation, sport and culinary delights! Rediscover the joy of that first childhood snowfall, or discover that joy for the first time. Feel the breeze on your face as you glide along the city's largest skating pond while listening to a tuneful compilation of Edmonton-based music. Marvel at the artistic talent on display in the Waiward Snow Sculpture Garden. Explore the Imperial Oil Folk Trail, listen to local Indigenous elders' oral histories via Night Sky ᐋᒋᒧᐃᐧᐣ âcimowin story telling and more! How fast you can skate Silver Skate's traditional 1km race loop on the pond – can you beat the record for most loops in an hour?
Programming includes:
Snow Sculptures by international artists
Beer Gardens
Frisbee Rob
Skate Races