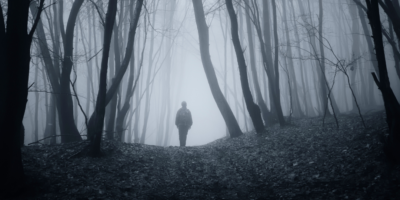 Paranormal Tours
The afterlife comes to life at Fort Edmonton Park!
September 5 – December 5, 2023
Time

Street Address

Fort Edmonton Park - 7000 143 St NW, Edmonton, Alberta
This guided three-hour paranormal tour will take you deep into the shadows of Edmonton's River Valley. As darkness falls over the Park, you'll explore three haunted hotspots and learn the basics of conducting paranormal investigations.
Come with an open mind—and prepare for the unexpected.
New this season, choose between two haunted hotspots, Firkins House or the 1846 Fort. Learn the fundamentals of conducting paranormal investigations using various tools including Echovox, Spirit Box, Motion Detectors, Recording Devices, Laser Grids, and EMF readers. Did someone say expert ghost hunter?
Please note: There are no guarantees of paranormal activity, and no scare gimmicks will be used. Please dress for the weather and prepare for short periods of walking as we move between haunted locations. As this event requires long periods of focus, stillness and concentration, it is not suitable for those under 14.