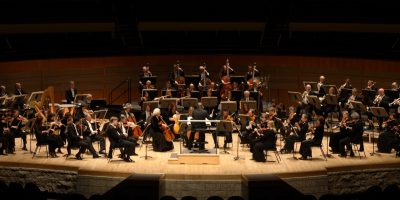 Of Time & Flames: Poetry in Music
Music that inspires!
November 30, 2023
Time

Street Address

Winspear Centre - 4 Sir Winston Churchill Square (Corner of 99 St & 102 Ave NW), Edmonton, Alberta
Join us for a remarkable evening at the Winspear, featuring an impressive lineup of musical artists. Leading the way is Daniel Bartholomew-Poyser, Canada's self-proclaimed Disruptor Conductor and musical activist, who will conduct four visionary orchestral compositions crafted over the past three eventful years.
Zosha di Castri, the Winspear's 2002 Young Composer Project creator, explores how we experience the passage of time in her latest work.
Derrick Skye's tone poem integrates musical practices from different cultures.
Esa-Pekka Salonen's ravishing fantasy evokes a surreal ballroom scene and is full of virtuosity, ecstasy, and good humour.
And finally, the Winspear's 2023 Young Composer Project creator, will have one of his works performed by the Edmonton Symphony Orchestra for the very first time.

Experience a night of moving music!