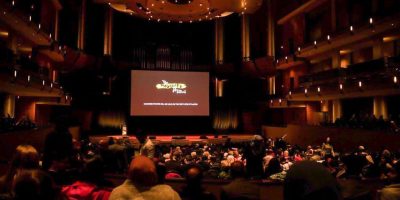 Mosquers Film Festival
Celebrate the diverse Muslim experience through film.
March 12, 2022
Time

Street Address

The Winspear Centre - 4 Sir Winston Churchill Square Northwest - Corner of 99 Street & 102 Avenue, Edmonton, Alberta
The Mosquers film festival aims to educate, entertain and build bridges by showcasing talent and the diverse Muslim experience. Indulge in an event filled with incredible short films, feature entertainment, an award ceremony, and an after party for the ages.
This festival started fifteen years ago as a short-film competition tackling day-to-day issues, talents and stories of the local Muslim community. Designed to entertain audiences of all ethnic and cultural backgrounds, today the Mosquers Film Festival draws talented amateur filmmakers and audiences from North America and all across the globe.