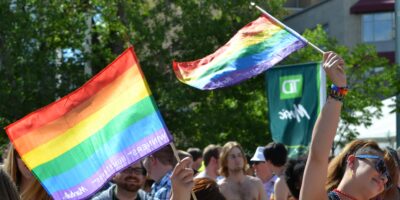 Imagine - EVM's 2022 Pride Concert
Join this energetic Pride concert!
June 4, 2022
Time

Street Address

10740 19 Avenue NW, Alberta
After two and a half years, the Edmonton Vocal Minority is excited to reconnect and share its music at its June Pride concert, Imagine, hosted by Darrin Hagen! EVM invites you to celebrate resilience and the joy of people coming together supporting one another, offering hope and solace. Since 1993 EVM has been making music and entertaining its audience.
This is one you don't want to miss!