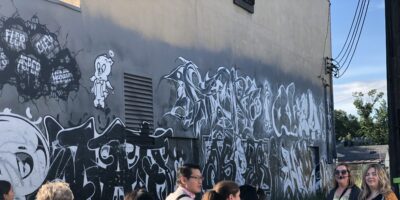 If These Walls Could Talk
Guided Art & Heritage Tours.
September 23, 2023
Time

Street Address

Alberta Avenue, Edmonton, Alberta
The history of the Alberta Avenue neighbourhood is rich with exciting thinkers and creators whose work hasn't gone unnoticed! Journey with Arts On The Ave and uncover one-of-a-kind works of art and historical landmarks. This trip will take you through the ever-changing landscape of graffiti art, the staples of the unique community art, and much more around one of the oldest streets in Edmonton.
This tour has been curated by a team of people dedicated to the art you'll see, the artists behind the art, and the history of 118th Avenue.