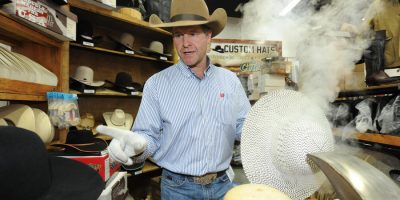 Farmfair International
Kick up your heels at a real Western agricultural fair!
November 10 – November 13, 2021
Time

Street Address

Edmonton EXPO Centre - 7515 118 Ave NW, Edmonton, Alberta
Kick up your heels at a real Western agricultural fair! For over 45 years Farmfair International, one of Canada's top agricultural shows, where international guests come to the Edmonton Region to show and sell top quality livestock, make important connections, share knowledge and build the industry.

Visitors are entertained, educated and engaged with beefed-up purebred and commercial cattle shows, world class equine sales, competitions, and clinics. Guests can enjoy a wide variety of western excitement, including stock dog trials, the Heritage Ranch Rodeo and more.

In the Trade Show, visitors can find anything and everything uniquely western and shop for western apparel and tack, saddles, home decor, fashion accessories, quality displays. This unique exhibit will also showcase quality displays and one-of-a kind presented by original artists. The halls will feature top quality equipment, trailers, up-to-date technology, service and product demonstrations.


The health and safety of our exhibitors, staff, attendees and partners is our number one priority. Farmfair International 2021 will proceed in accordance with all public health protocols and requirements set forth by the City of Edmonton and the Government of Alberta at the time of the event.