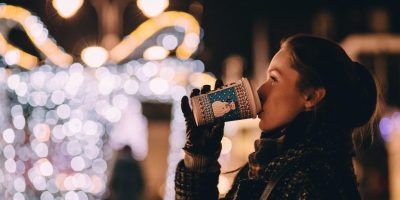 Edmonton Christmas Market
Sip, shop, eat, and play at this annual market.
Nov 26-28, Dec 3-5, Dec 8-12
Time

Street Address

Fort Edmonton Park - 7000 143 Street NW, Edmonton, Alberta
The annual Edmonton Christmas Market is taking over two iconic Edmonton venues this holiday season!

On Nov 26-28 and Dec 3-5, the Edmonton Christmas Market is reopening the Army & Navy Department store in Old Strathcona (10411 82 Avenue NW). From Dec 8-12, the market will be continuing the festivities at Fort Edmonton Park (7000 143 Street NW).

This marketplace features over 50 local makers throughout 11 market days to help you find the perfect gift. When you're done shopping, enjoy carousel and sleigh rides, carnival games, captivating light installations, and live entertainment. There's also delicious drinks at the family-friendly beverage gardens and tasty treats from The Public's pop-up outpost. If you're looking for holiday cheer, this is the place to be!

Entry fee is $5 and free under 12 years old. For tickets and more information visit www.publicxmasmarket.com.