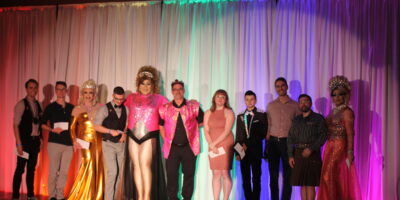 Coronation Festival
A spectacular annual drag gala!
August 14 – August 21, 2022
Time

Street Address

The Matrix Hotel - 10640 100 Ave NW, Edmonton, Alberta
Since 1976, the Imperial Sovereign Court of the Wild Rose has held an annual Coronation Festival to celebrate their accomplishments within the LGBTQ2S community. This annual drag gala, taking place from August 14-21, is filled with pomp and pageantry, and is a major annual LGBTQ2S event in Edmonton.

Join guests and dignitaries from across North America for the main event on August 20 at Matrix Hotel. The evening culminates in the crowning of the newly-elected "Emperor" and "Empress", the figureheads who will guide the next 12 months of support.

Stay tuned on Facebook for more information on events and experiences as they are announced!