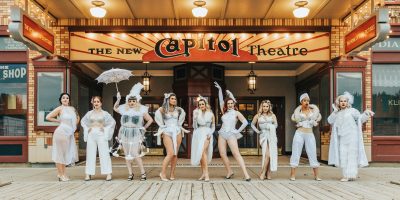 Burlesque Babylon
The world's most iconic women, interpreted in burlesque.
Burlesque Babylon portrays the iconic women of the silver screen and celebrates their historical impact, both on and off-screen in this can't-miss burlesque revue. Come see the grit, guts and guile behind the trailblazing producers, writers, spies, and scientists of days past. The star-studded power of Judy Garland, Lucille Ball, Marilyn Monroe, Eartha Kitt, Katherine Hepburn and more are on display with the help of some of Edmonton's most talented burlesque performers.
Enjoy a thrilling evening with friends that you won't soon forget! Please be advised that this spirited show is for adults only, as there will be adult language, adult content, and partial nudity.