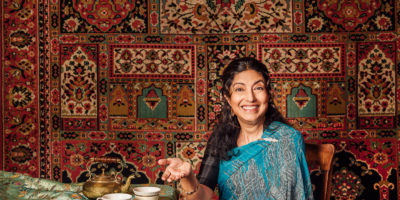 A Brimful of Asha
A true story of family tradition at The Citadel Theatre.
October 24 – November 15, 2020
Time

Street Address

The Citadel Theatre - 9828 101A Ave NW, Edmonton, Alberta
Join Ravi and his mother Asha as they tell you their hilarious, awkward, and utterly true story of family tradition. An attempt at an arranged marriage sparks a generational cultural clash, as Ravi is reluctant to marry - and Asha fears time is running out.
The Citadel Theatre is thrilled to present unique and outstanding theatre presentations under the banner of Horizon Series LIVE! Each show is performed in the 680-seat Shoctor Theatre with a cap of 100 patrons for each performance to ensure effective social distancing. Patrons also must wear masks while in the building.