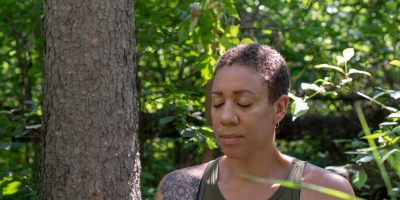 Wild Calm Forest Therapy
Connect with nature in Edmonton's stunning river valley.
Contact Information
Street Address

Various Locations in the North Saskatchewan River Valley, Edmonton, Alberta
Forest therapy is a research-based practice that helps you slow down and connect with your senses, with yourself, and with your surroundings. Join Wild Calm Forest Therapy on an introspective walk in the woods. Your guide will encourage you to slow down, take a deep breath and be present in the moment. You'll embark on a calming journey - approximately 2 hours in the winter and 3 hours in the warmer months.


Edmonton's river valley and park systems have 150 kilometres of trails scattered throughout the city just waiting to be explored. At 22 times the size of New York City's Central Park, you'll find an immense natural oasis in the heart of the city.