The door shuts behind you and the clock starts ticking. You and your group frantically split up to look for clues. What's the combination for this lock? Where does this key fit? Is that a trap door!?
If that sounds like your type of fun, you need to get out and try one of the many escape rooms across Edmonton! From a cabin in the woods, to a bank heist, or maybe a spooky asylum, there are themes to satisfy any imagination. Read on for some of the best escape rooms in the city!


No matter how you explore, be sure to continue practicing safe physical distancing, frequent hand washing and following the guidelines put in place to keep everyone safe.
If you're on the hunt for an immersive escaping experience, look no further! Escape City's rooms are as beautiful to look at as they are fun to play. Each room is meticulously crafted and features clever puzzles that are well thought out. You'll truly feel like you're trapped on a pirate ship or stuck in a creaky old cabin.

Room you've got to try: The Hunt for Arms Magee. It's an Edmonton-themed room - how cool is that?

Located in the heart of downtown, GTFO is sure to quench your thirst for excitement. Each expertly created room has an engaging theme and fun puzzles to solve. Even before your room begins, kickstart your competitive spirit with some board games (including giant Jenga!) or console games available in the waiting room.
When you're done, top off your great escape by posing for a Polaroid! Take home your photo for a fun keepsake or stick it on the wall to join the ranks of other escapees.

Room you've got to try: Europa Colony 4836. This is a competitive sci-fi room where you race against another team to survive!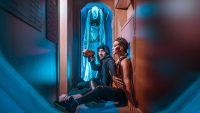 One of North America's largest escape rooms has unlocked its doors right here in Edmonton! Escape Hour is perfect if you're looking for a unique escape room experience. Each of its ambitious themes places less emphasis on locks and codes and more emphasis on logical puzzle solving.

Room you've got to try: Five Lives. This is a huge experience that requires some physical prowess (think crawling and jumping) to escape from!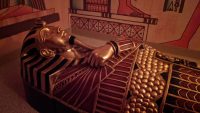 One of Edmonton's newest escape rooms, Trapped, is open and ready to welcome you (and then lock you in a room). Conveniently located on Whyte Ave, you're sure to find a theme that helps you escape from the mundane trappings of reality. Trapped is a welcome addition to the ever-growing escape scene here in Edmonton!

Room you've got to try: Jack the Ripper. A terrifying room based on the famous serial killer!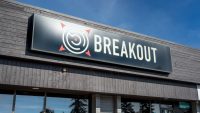 Breakout was the first escape room to open in the Edmonton area in 2014. Located on the west side, Edmontonians loved this brand-new experience! Breakout kicked off a wave of escape room fever in the city and has been going strong ever since. With new rooms constantly in development, there's always new experiences to try!

Room you've got to try: B.O.M.B. This unique room seriously puts your team's communication skills to the test.