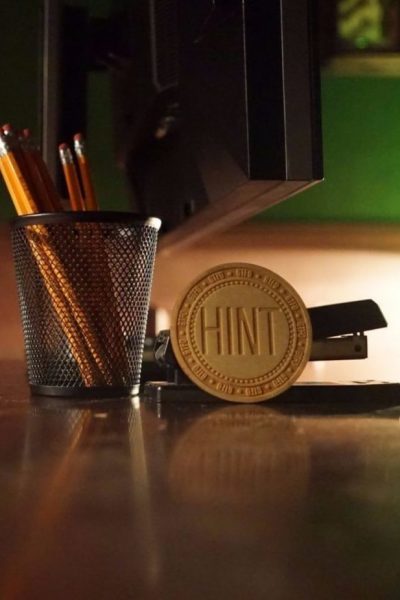 Guide to Escape Rooms
After years of popularity in Asia, escape rooms have been popping up across Canada at incredible speeds, including in Edmonton. How it works: teams ranging in size (usually between 2-8 people) are voluntarily locked in a room for 45 minutes to an hour with one goal in mind – to escape. Sounds fun right?! Ok, there's a bit more to it than that. The rooms always have a unique theme to them (think cabin in the woods or diamond heist) and they're filled with sneaky clues to solve mind-boggling puzzles and riddles that lead to your escape. If you're stuck, most places give you a couple hints along the way if you ask.
I would say that I'm borderline addicted to escape rooms. To date, I've attempted to escape from 22 rooms across Canada, 16 of which have been in Edmonton. And hey, I've got a 41% success rate at escaping which is not bad, right?!
Here's a look at some of my favourite escape rooms we have here in the city:
The owners and staff at GTFO are the nicest I've met across the board for escape rooms. They're just so darn friendly! And not surprisingly, they're buds with Kellie and Randy over at Hexagon Café who I love. The main waiting area at GTFO is awesome - comfy couches, a few board games to kill time with (perhaps on recommendation from Hexagon?!), and a TV where you can catch snippets of a movie or even try your hand at a few Wii video games. The rooms have a nice variety of difficulty levels, accommodating both beginners and the more advanced players, and I like how you have to earn your clues, as opposed to being given them right off the bat.
Favourite things about GTFO:
1. Solid variety of room difficulty levels.
2. Polaroid photo take-away (whether you win OR lose).
BreakOut will always hold a special place in my heart as it was the first escape room establishment to open up in Edmonton in 2014. I will never forget the first room I attempted to escape from: I was led inside, the door closed behind me, the clock started counting down, and adrenaline took over. I spent the first 20 minutes tearing through the room, flipping over furniture, and basically ripping out every piece of my hair on my head with anxiety. When I flipped a switch and witnessed a bookshelf MOVE in front of my very eyes to reveal a secret hidden room, I pretty much lost my mind.
Favourite things about BreakOut:
1. The rooms change over quite often so there are always new themes to try.
2. A second Breakout location is now open in east Edmonton!
Escape City has the best quality rooms in the city, hands down. When I imagine what a movie set would look like, I think of Escape City. You are completely transposed into a whole new world when you enter one of their rooms. Not only are the rooms aesthetically pleasing, their puzzles are well thought out with a ton of 'wow' factors. They've also teamed up with BreakOut Entertainment to provide a loyalty card for all you dedicated escape artists out there! Benefits include: 1 free game with the purchase of a loyalty card, 1 free game on your birthday, and 20% off games played both at BreakOut Entertainment and Escape City.
Favourite things about Escape City:
1. Quality of rooms – unbeatable in the city.
2. Loyalty card partnership with BreakOut.
While I actually haven't experienced a Smartypantz room in the city, I've attempted to escape from one in Vancouver as Smartypantz is a franchise. While it was probably the hardest room I've ever attempted (all clues hidden in the room were in Russian…) I loved that our host was in full character and costume, not only during the introduction, but when he gave us our clues too! This is the case for the Edmonton location as well. Important to note: you have to pay on credit card at the time of booking and not upon arrival.
Favourite things about Smartypantz:
1. In-character host.
2. Great location – right Downtown.
Other Escape Rooms in Edmonton