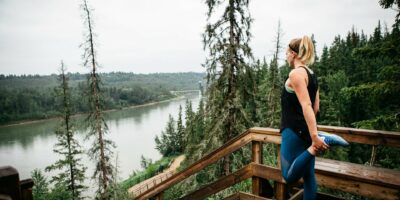 North Saskatchewan River Valley
Get away from it all, inside the city.
Contact Information
Street Address

Various locations along the North Saskatchewan River, Edmonton, Alberta
There's green space, and then there's the North Saskatchewan River Valley, North America's largest stretch of urban parkland. Looking for things to do outside in Edmonton? Your outdoor adventures start here. Cruise through the trails by foot, canoe, fatbike, snowshoe, cross-country ski or even segway. You can access the Edmonton river valley at various points throughout the city, including the 100 Street Funicular. At 22 times the size of New York City's Central Park, there is tons to explore.

Edmonton's river valley and park systems have 160 kilometres of trails scattered throughout the city just waiting to be used. Jog or stroll through the winding paths and find yourself surrounded by wildlife as you take in the beautiful views of the cityscape. Or if you're an adrenaline junkie, choose to ride off the beaten path and pedal off-road on your mountain bike. For a map of the bike paths and trails throughout Edmonton, take a look here.

For a fun day's outing, visit some of Edmonton's attractions along the river valley. For history lovers, step back 100 years at Fort Edmonton Park where you can experience four eras of Edmonton's past. Nestled in the heart of the valley is the Edmonton Valley Zoo with over 350 different animals to visit! Admire the pyramids of the Muttart Conservatory filled with beautiful gardens and species from Mexico to Madagascar. Or learn about nature and wild animals at the John Janzen Nature Centre.

Take your river valley adventures up a notch when you explore the Commonwealth Walkway with the help of an interactive app! Using the app, visitors can explore the river valley while reading and listening to one of five storylines (Indigenous, History, Family, River & Winter). Edmonton's Commonwealth Walkway travels for 10 kilometres through the North Saskatchewan River Valley. From the Funicular to the Groat Bridge, the Walkway includes paths to the Indigenous Art Park, John Walter Museum and Alberta Legislature.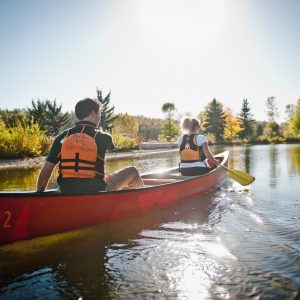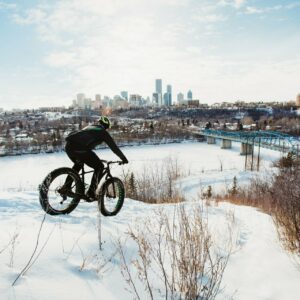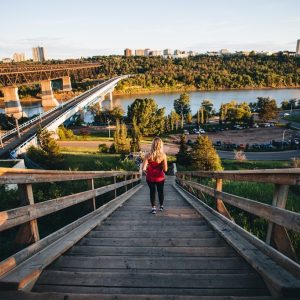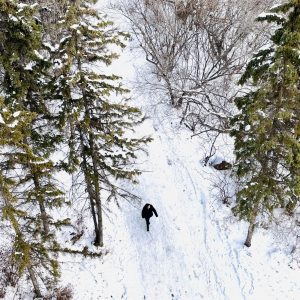 You Think You Know Edmonton? River Valley