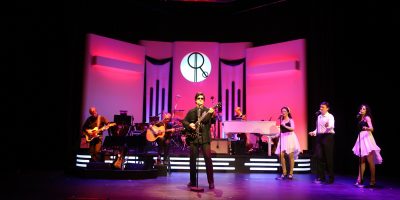 Mayfield Dinner Theatre
Another opening, another show!
Whether young, or young at heart, whether celebrating a special occasion or just enjoying a night out, your experience will be a memorable one. Enjoy as many trips as you can muster to their famous buffet complete with a chef-tended carving station. And don't forget to grab a plate of delectable desserts right before the show begins.
Each season the Mayfield Dinner Theatre hosts five shows ranging from musical reviews, comedies, dramas, and, of course, world famous musicals. Be prepared to laugh out loud, clap along to your favourite songs and enjoy good company among friends.