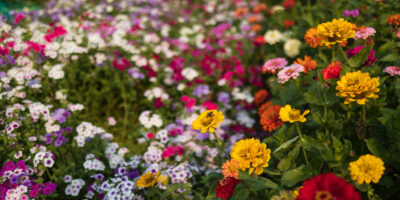 Fern's Flowers Garden
Flower picking experience with thousands of colorful blooms!
Contact Information
Street Address

20303 33 St, Edmonton, Alberta

Fern's Flower Garden offers a delightful opportunity to immerse yourself in the beauty of local, freshly picked flowers. Visitors can handpick a vibrant assortment of blooms, leaving with armfuls of nature's colorful creations. Nestled within the garden's serene surroundings, guests are invited to explore and unwind for up to 1 to 2 hours, surrounded by an enchanting display of thousands of blossoms. For those seeking a different kind of adventure, Fern's Flower Garden also boasts exclusive forest trails along the scenic North Saskatchewan River, perfect for a leisurely stroll and a deeper connection with nature.