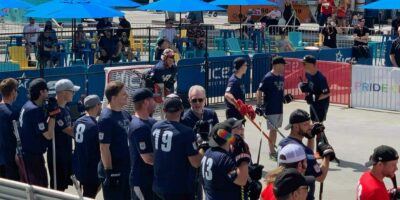 Edmonton Rage
Promoting inclusivity in sports!
The Edmonton Rage was formed in July 2019. Its Mission Statement is to provide a safe, inclusive space for ice hockey in the Edmonton area. The Rage has a dedicated team and community focused on inclusivity in sports for 2SLGBTQ+ athletes and allies. Whether you are playing on the team or just want to get out and skate, there is a space for everyone!
Types of Events:
Community Skates: Free drop in events, skates and helmets provided and Rage players on the ice with the community!
Free Shinny Hockey Games: Free drop in Shinny! Full gear required. All skills welcomed!
Off-Ice Social Events: Many different events in the community to meet the Rage, mingle with the community and have fun!
Registered Gender Diverse Recreational Hockey: The Rage has grown so much that it has expanded to 2 teams, allowing more people to play and enjoy the game they love! If you're wanting to play, there's always room for full-time, part-time, and drop-ins!
For game schedules, see the links below for each team: